In this month's X Report, we look at the post-COVID world of corporate L&D, hiring and diversity, and explore the education sector in Africa. Each month, we will share a snapshot of key trends, showcase the stars of today and tomorrow, provide some food for thought as well as mergers, acquisitions and fundraising.



How Covid will change the world of corporate L&D, hiring, and diversity
Lee Rubenstein - edX
"I never could have imagined this in my wildest dreams..." said a F1000 CEO to me in July, as we pondered an unimaginable pace of change in how businesses are being run with global disruption in every aspect of their business; from hiring to retention to training to supply chains, to an overheated financial market and shareholder expectations.

While change and evolution continuously occur in the workplace, and 'predictors' are forecasting a 50% reduction in current jobs driven by advances in technology, AI, and robotics—no one expected that a pandemic would come to pass or be the fulcrum that would 'lever' massive change in corporate mindsets in the blink of an eye. But, here we are.

One of the great signals of change in the workplace is the behavior of online learners. The learning came fast and furious in 2020, as overnight we went from 'in person' workplace and campus experience, to almost 100% remote. Organizations struggled, and succeeded in many cases, to build an alternative at warp speed to create a new world order of remote learning/work, fracturing a model that had been entrenched in society for the past 100 years.

The first massive change occurred in March/April of 2020 which saw an explosion of new 'restless learners' actively looking for an outlet that would allow them to affordably develop new skills and competencies from wherever they were, and to do it 'fast'. Their programs of choice range from 'free to degree' as we say, and they want to be in the 'front row', actively participating and engaging with a community of learners like them. They wanted a reward for their investment of time, meaning a substantive 'certificate'; a microcredential from world renowned institutions; something modular and stackable, that could lead to future opportunities and credentials they could consume in pieces at their own pace.

Employers noticed; they have started to become 'woke' to a new normal in the workplace. First, remote work and access to upskilling by anyone refreshed their concept of the value of Diversity, Equity and Inclusion (DEI). By accepting microcredentials in lieu of a full degree, they have enabled vast new populations of applicants as 'welcome to apply'. Now, an under-considered segment of the population is discovering online learning credentials and demonstrating that, regardless of their past life choices, they have the smarts, grit, and determination to take and finish rigorous courses with credentials. As newly minted candidates, even without the formerly desired 'four-year degree' that was a gating factor for over 50% of the working population, they are becoming 'in demand' and highly recruited in some sectors for up-leveled jobs.

What lies ahead is a growing recognition that the workforce can be remote, productive, and easily skilled if the corporation can articulate what skills they are targeting. If they can successfully point their workforce and aspiring candidates to the solutions available to gain those skills which now are widely accessible to all, it is the next 'big win'. This is not 'just a tech story'; there are pathways to almost any skills required for any up-leveled job, career, or outcome. The establishment of employer accepted micro-credentials, re-imagining higher ed, and access for all to in-demand pathways will be the change engines that reinvent how we hire and drive career achievement in 2021 and beyond.
Lee Rubenstein is VP of Business Development at edX.org, a leading online learning platform and education marketplace, soon to be part of 2U, a global leader in education technology.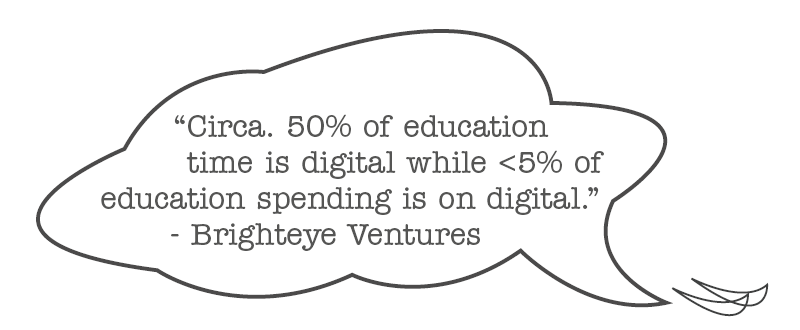 EdTech in Africa
Africa is becoming one of the biggest and most important developing educational markets. Across the continent, from Nigeria and Kenya through to Uganda and Tanzania and further through to Zimbabwe and South Africa, a lively EdTech scene is transforming education on the continent and creating a more solid future for its vast population. This is confronting deep-rooted educational impediments such as high schooling costs, unequal education budgets and poor-quality teaching methods.
EdTech companies are promising to unlock Africa's potential, however, they face many challenges. The first being the major barriers to connectivity. An estimated 800 million people on the continent do not have access to the internet. Finding ways to incorporate technology in areas with minimal network coverage remains a challenge for EdTech companies. In addition to this, developing and distributing educational content is a costly exercise. EdTech is often purchased using airtime. Thus, many EdTech start-ups rely on mobile network providers, who take a large portion of the purchase amount and have difficult onboarding processes. Despite these challenges, locally developed e-learning solutions are predicted to be the future of education in Africa.
In terms of growth, Africa is one of the fastest growing markets for mobile phones, with mobile EdTech or 'M-learning' becoming a gateway to provide educational content inside and outside of schools. An increasing number of initiatives are using mobile technologies to distribute educational materials, support reading and enable peer-to-peer learning and remote tutoring through social networking services. Mobiles are also streamlining education administration and improving communication between schools, teachers and parents. Mobile learning, either alone or in combination with existing education approaches, is supporting or extending education in unforeseen ways.
There is a growing market of regional African m-learning companies. A company that is successful in this space is Kenya-based Eneza, the most widely used mobile education platform in Africa. Founded in 2011, the company provides curriculum-aligned revision material in all subjects for primary and secondary learners on any device. Since 2013, Eneza has raised $631.6K over seven funding rounds, with the most recent investors being Village Capital and The Mastercard Foundation. Eneza currently operates in Kenya, Ghana and Ivory Coast.
Africa is emerging as a breeding ground for EdTech start-ups, who are bringing promising change and helping students adopt new and innovative ways of learning. EdTech promises improved educational prospects in Africa and thus has the power to trigger deeper changes for communities.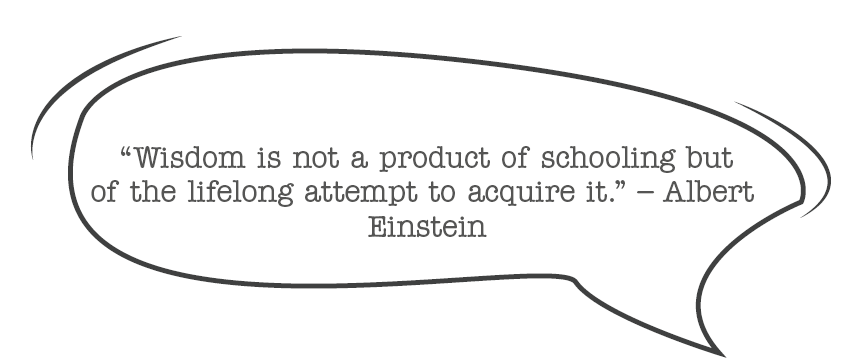 M&A Activity >
| | |
| --- | --- |
| | |
| | (1) Source: S&P Capital IQ |
---
Significant Fundraising Activity >
| | |
| --- | --- |
| | |
| | |


Industry Analysis - Education Sector in Africa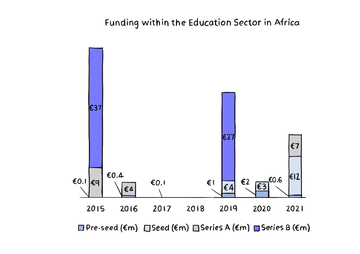 Key Points
The number of transactions within the education sector in Africa has grown significantly since 2018, and is expected to continue to increase as a result of the importance of EdTech after the pandemic. Funding within the education sector in Africa has traditionally been allocated towards pre-seed rounds, highlighting an investor preference for early stage investing. However, as of 2019, more money has been allocated towards later stage funding rounds. The top five countries receiving funding in the education sector in Africa are South Africa, Nigeria, Kenya, Egypt and Tunisia.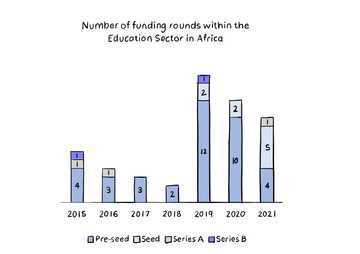 The growth of EdTech fundraising can be seen by the increasing emergence of startups across the continent. An example of this is uLesson, a Nigeria-based startup that received $7.5m Series A funding in its latest funding round in January 2021 from Owl Ventures, Tlcom Capital, Founder Collective and LocalGlobe. Another notable transaction within the African EdTech space was the closing of South African corporate training platform Go1's $200m Series D funding round in July 2021. The round was led by newly-established VC SoftBank Vision2 and skyrocketed the company into unicorn status, bringing its value to over $1bn.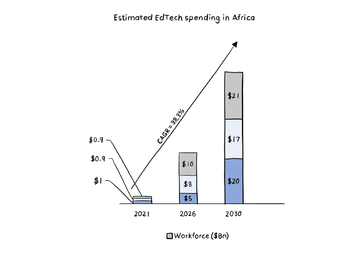 The African EdTech scene is being further boosted by governments throughout the continent showing an interest in the sector. African governments are now allocating part of their budgets to EdTech spending, however, education related public policies remain insufficiently financed overall. Households are also heavily involved in EdTech financing and are predicted to cover, on average, one-third of the costs. At present, EdTech spending as a share of total education spending is still small. EdTech spending in Africa is estimated to grow at a CAGR of 38,3% between 2021 and 2030. Contributions from the workforce are predicted to increase dramatically over the period. Whilst there is much buzz around the educational change that EdTech promises to bring to the continent, Africa accounted for just over 1% of global EdTech spending in 2021.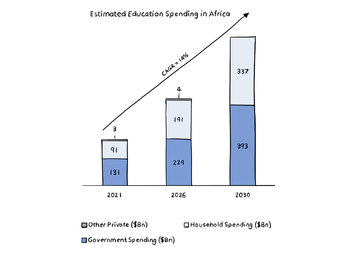 Promising opportunities continue to surface within the EdTech space in Africa, making it an increasingly attractive investment opportunity. With growing access to funding, one can expect to see more and more African EdTech startups making waves.