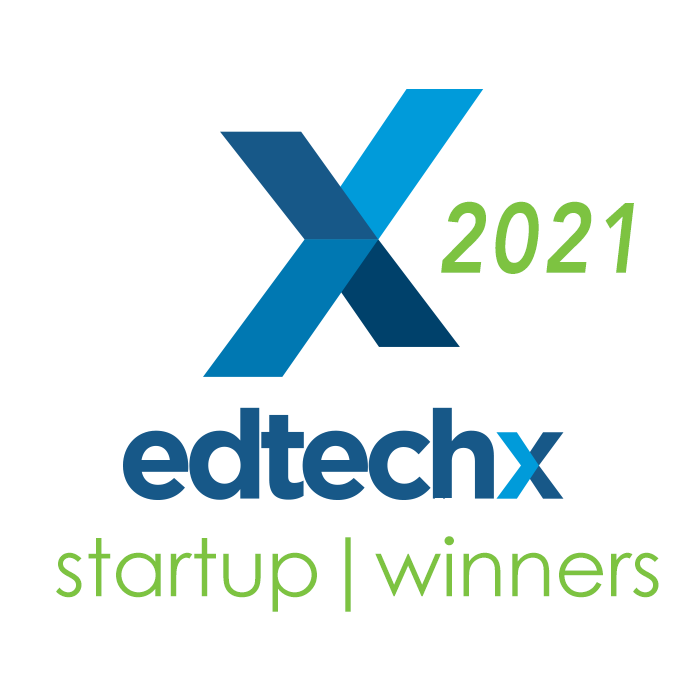 EdTechX Startup Awards include those education companies who have shown the most significant innovation and growth over the last year. The EdTechX Startup finalists and winners are determined by our global panel of judges by considering a number of factors including: revenue growth, scale, innovation and market impact.
Founded: 2017 | HQ: London, United Kingdom | Website | Company Presentation
Enroly is revolutionising international student offer-to-arrival administration. Its cloud-based automation platform uses AI and self-service technology to connect staff, students and agents in one ecosystem.
"Maynard and I are truly humbled to receive the 2021 EdTechX Startup Award for Innovation & Growth. To be recognised alongside previous winners such as FutureLearn, Busuu and Kognity is a testament to the hard work of our fantastic team! We don't plan to stop here and we will be working tirelessly in 2022 to ensure we deliver a great experience to our institution clients and their global user base." - Jeff Williams, CEO & Co-Founder of Enroly
Founded: 2015 | HQ: Cordova, Spain |Website
Genially is an all-in-one tool for creating interactive and animated learning materials such as interactive images, choice boards, presentations, infographics, and even escape games.
"Genially is rapidly becoming an essential part of educators' toolkits worldwide, even more so now with the transition to hybrid learning models. We are honored to receive this recognition from EdtechX Global and grateful for the opportunities and connections these awards will bring for Genially." - Juan Rubio, CEO at Genially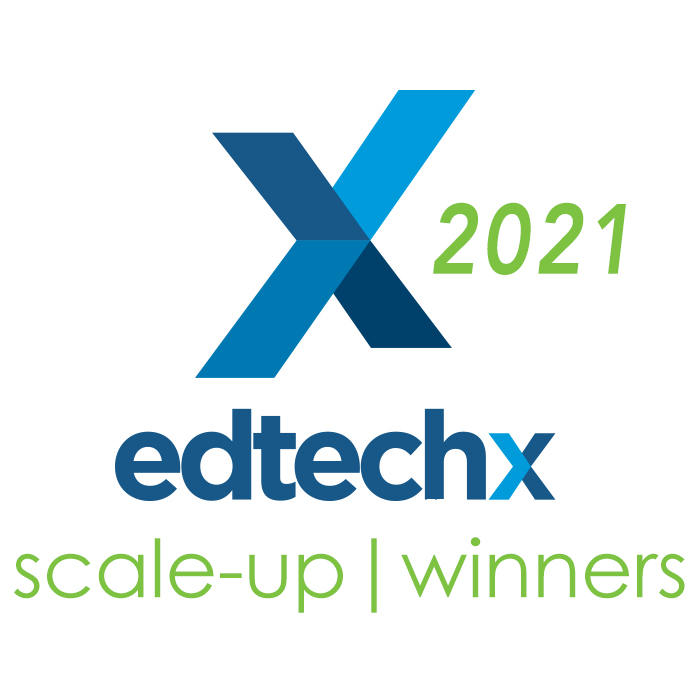 EdTechX Scale-Up Awards include those education and training companies who have shown the most revenue growth momentum over the last 3 years. To be eligible for consideration in the EdTechX Scale-Up category, applicants must have revenue above €5m.
Founded: 2013 | HQ: London, United Kingdom |Website | Company Presentation
An EdTech innovator, BibliU's Learning Enablement platform is empowering 150+ higher ed institutions to automate content workflows and improve student outcomes, providing content more cost-effectively.
"We are thrilled to be receiving the EdTechX Scale-Up Award. I am immensely proud of our BibliU team, and their commitment to changing the higher ed landscape is evident. I started this company with the goal of making learning content accessible and affordable, ensuring that every student has full access to the content they need on day one. While we have already been able to make a significant impact, we know we are just at the beginning of our journey. What students need and expect is changing, and we are proud to be growing and driving changes in how higher ed provides content and meets students' learning needs." - Dave Sherwood, CEO & Co-Founder of BibliU
Founded: 2015 | HQ: London, United Kingdom |Website | Company Presentation
Yoto is a cloud-based audio platform that puts kids in control of a world of stories, music, educational activities, sound effects, podcasts and radio.
"We're excited and humbled to receive an EdTechX Scale-Up Award. We've seen extraordinary growth over the last year and we look forward to continuing to bring the power of audio to children everywhere." - Ben Drury, CEO at Yoto.